Paranoid
as made famous by Black Sabbath
Supervision Recommended
Information
Released
1970
Genre
Metal
Language
English
Source
Rock Band
Available
November 20, 2007
Playable in
Rock Band

Difficulty
Band
Basic
Pro
Guitar
Bass
Drums
Keys
No Part
No Part
Vocals
No Part
Details
Male singer
Big Rock Ending
Paranoid is a song on the game Rock Band. It is made by the band Black Sabbath. The version featured on the game is a cover. This song is one of the three songs that aren't transferable into Rock Band 2.
Finished with my woman 'cause she couldn't help me with my mind
People think I'm insane because I am frowning all the time
All day long I think of things but nothing seems to satisfy
Think I'll lose my mind if I don't find something to pacify
Can you help me occupy my brain?
Oh yeah
I need someone to show me the things in life that I can't find
I can't see the things that make true happiness, I must be blind
Make a joke and I will sigh and you will laugh and I will cry
Happiness I cannot feel and love to me is so unreal
And so as you hear these words telling you now of my state
I tell you to enjoy life I wish I could but it's too late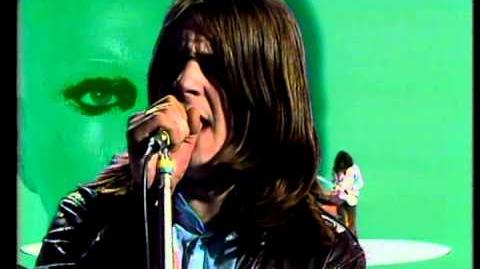 Community content is available under
CC-BY-SA
unless otherwise noted.