Colony of Birchmen
Mastodon
Blood Mountain
Supervision Recommended
Information
Released
2006
Genre
Metal
Language
English
Source
Rock Band 2
Available
September 14, 2008
Playable in
Rock Band 2
Rock Band 3
Rock Band Blitz

Difficulty
Band
Basic
Pro
Guitar
No Part
Bass
No Part
Drums
Keys
No Part
No Part
Vocals
Details
Male singer
Guitar Solo
Vocal Cowbell
3-part Harmonies

"Colony of Birchmen" is a single by American heavy metal band Mastodon. It is one of the hardest songs in the game for all tiers. The vocals require a good male singer, the guitar requires a whole lot of strumming (and don't even get me started on the solo), and the drums are as hard as they come. However, the bass is quite easy to pass. Be warned, though: It is not an easy FC because once you get to the guitar solo the bass finally starts to show its true nastiness. Overall, there are few songs that come harder than this one.
PRACTICE! PRACTICE! PRACTICE
FC of Colony of Birchmen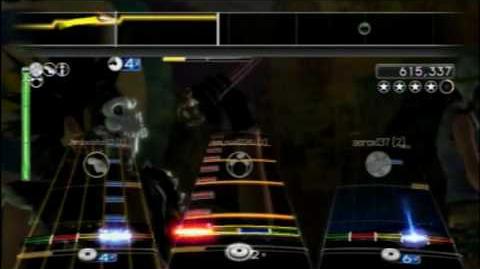 Community content is available under
CC-BY-SA
unless otherwise noted.